Thursday 25th February
Maths
Positional language
We will be using positional language to describe how items are positioned in relation to other items.
White Rose: Session 4
https://whiterosemaths.com/homelearning/early-years/its-me-1-2-3-week-3/
Activity: Set up a bear hunt or you could use one of the characters you have made from the Three Little Pigs. Hide the bear or one of the characters inside or outside. Ask your child to describe where they are looking and where they will look next.
Literacy
Do you believe the Wolf's version? Why?
If you think the Wolf is innocent, what facts could you use? For example: It was an accident. He had a very bad cold that day and he just wanted to get a cup of sugar.
If you think he is the villain, what are the facts? For example: He huffed and puffed and blew the house down and he ate two of the pigs.
Did he intend to blow the houses down or was it an accident?
Activity: Create a wanted poster for either the Wolf or the Three Little Pigs.
Phonics
Review all of the phase 2 and 3 phonemes taught so far using the flashcards.
Revisit the following tricky words: He, she, me, we, my, go, no, into, the, all and was.
Play wash a word. If possible write the words above in chalk and then when your child has read each word they can wash it away.
Additional ideas are below: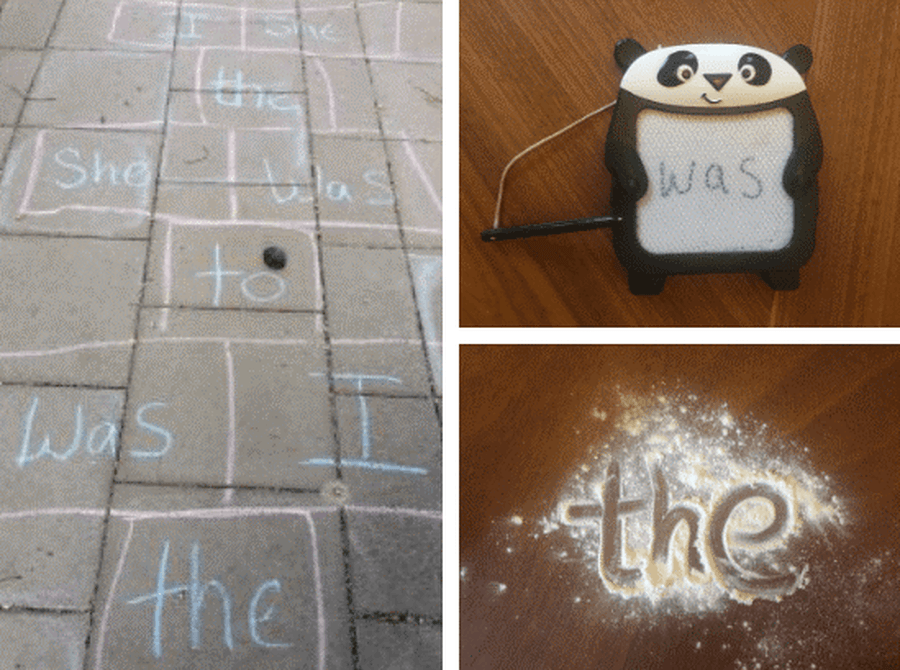 Expressive Arts and Design
Can you use natural materials to create the characters from this story?
Physical Development
Look at the letter formation for 'ch'.
You could use water writing, chalk writing, whiteboard and pens or paint.