New Reception Intake 2021
Bug Club reading and phonics
Phonic Books
Phonic books are fully decodable which means children can sound the words out using their phonic knowledge. Our phonic books are coloured coded. They are carefully organised to match the progression of our phonics teaching.
The Importance of Phonic Books
Learning to read isn't simple. Most children learn to read by learning the phonics code that helps them to make sense of reading. They require a rigorous and systematic approach to develop their reading skills through daily phonics teaching in school. This will enable them to become equipped with the reading skills that will form the foundations of their future learning. It is of utmost importance that all children should have plenty of opportunities to practise reading and re-reading phonic books at home to reinforce what is being taught in school.
E-books
Bug Club Phonics eBooks are also available for all children. Each child will be given their own unique login that can also be accessed from home. Once a child has read a Bug Club Phonics book, they can practise reading that text again. The eBooks have three main features for the child:
Phoneme pronunciation guide: A child (and parent) can hear audio recordings of the sounds that each book is designed to practise, so that they can listen out for them during their reading.
Read to Me: Once the child has read the book independently using their blending/decoding skills, they can also hear the book being read. This feature can be used subsequently as a model of fluent reading, to help them give expression to their reading, and to develop a sense of how stories work.
Quiz question: A child can read the text again onscreen, but this time, access an interactive quiz question embedded within the book pages. Each question is designed to reinforce phonic skills, and attempted questions feedback information to teachers.
Please find below a guide to the reading books and e-books from Bug Club.
September 2021
I hope you all had a wonderful summer and we are looking forward to seeing you all this week.
This week we have the afternoon session so your child can visit the class again and meet the Year 1 children before starting full time on the 6th September. The afternoon session is from 1.45 until 2.15. A member of the EYFS team will meet you at the top of the gate.
A letter regarding arrangements from the 6th September has been sent via parentmail.
Please do not hesitate to contact Miss Howell or the school office if you have any questions.
Transition and arrangements before September
We are really looking forward to welcoming your child to our Reception classes in September and we look forward to seeing you at our after school sessions in July.
If you have not received your letter with all the dates and times you need for your child's sessions then please contact the school office.
I am sure you have lots of questions - from practical ones about drop-off and pick-up and uniform, to questions about the curriculum and assessment. We hope that our Foundation Stage information booklet helps to answer some of these questions.
Below you will find our Parent Information Presentation and information booklet.
Parent Information Presentation
We will also give your child a 'getting to know you' booklet to complete over the summer holidays.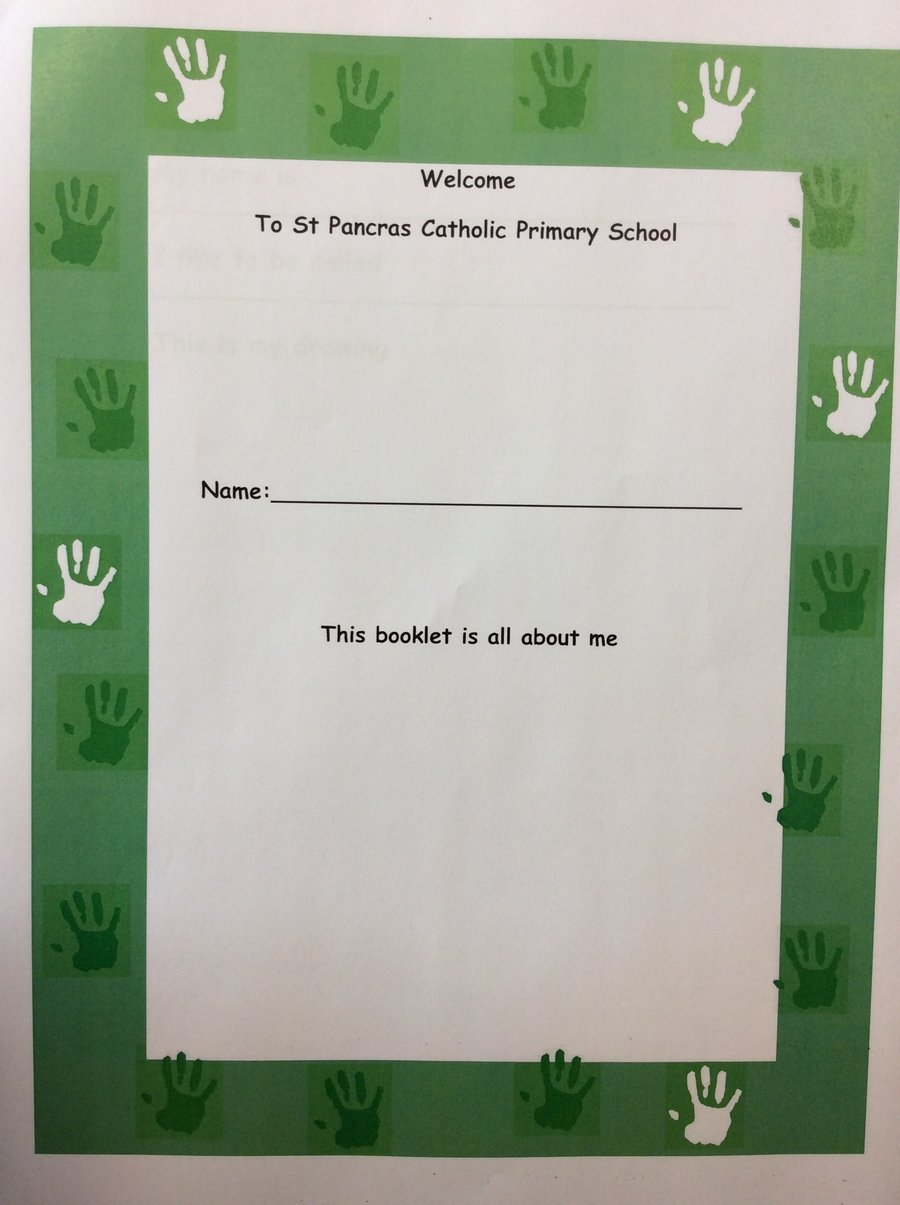 If you have any further questions please do get in touch with us. There is a lot to think about when your child is starting school, and we are very happy to help