TTRockstars Results Page
Well done to everyone who contributed to these battles. Well done to Swallows with a whopping 363 points! Eagles has 125 points and Lions has 35 points. Come on Lions and Eagles! It's time to Rock and Roll!
Well done to Lions this week. You beat Eagles this time. Come on, Eagles! Let's get that form back!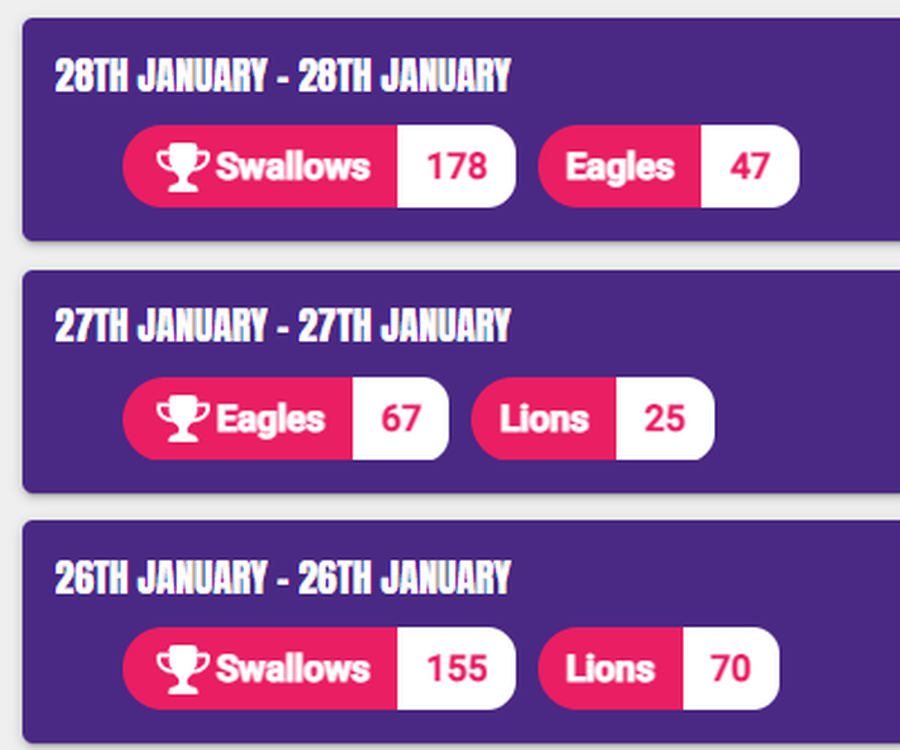 Well done everyone. This time we will be celebrating the most improved TTRockstars rather than the classes as a whole. Have a wonderful weekend, and keep challenging yourselves with lots more times tables questions such as - if you know what 7 x 7 is, then what is 70 x 70? Mr Cappuccini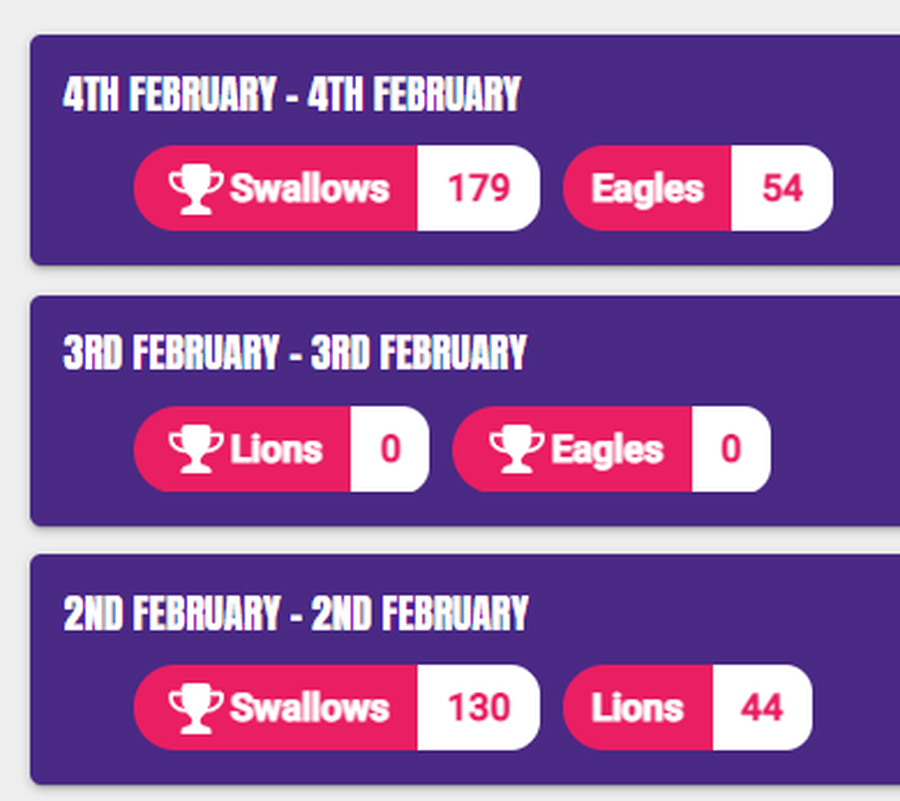 Keep plugging away everyone! Unfortunately, even though a lot of Lions and Eagles had been Rocking away on Wednesday, the results show a completely different picture. How strange! Oh well. Looks like we'll never know who won on that day. Mr Cappuccini
Well done everyone for doing so well in your TTRockstar battles! I've given Swallows class the 13 times tables, so hopefully it will help more of Eagles and Lions to win! Have a lovely half term holidays and I shall see you next term for more TTRockstars!!! Mr Cappuccini
Well done to Eagles for beating Swallows. Thank you for logging in on time and giving it a go. Knowing your times tables are so important. They make maths easier.