Friday 12th February
Maths
Today we are exploring patterns which use items more than once in each repeat, for example ABB, AAB, AABB or AABBB.
Activity: Use a range of loose parts such a buttons, beads, pebbles, small world toys or shells. You can use these to create a variety of different patterns. You can add variety by making wavy lines, spirals and zig-zags to build your patterns along.
You could also draw or paint a repeated pattern.
Literacy
Did you know that the Aztecs came up with the first known word for chocolate, cacahuatl (cacao water).
The Aztecs chocolate drink was bitter and cold, mixed with flowers, corn and chillies.
Activity:
Can you create instructions for making hot chocolate? With an adult draw or take photos of each step. Then write labels or sentences for each part. Then enjoy your hot chocolate!
Phonics
Learn to read the tricky word all. You could hide the tricky word and go on a word hunt.
Can you spot all in a sentence?
Write: the, no, into, he, she, me, be and was.
Expressive Arts and Design
Papel picado (punched paper) is a Mexican popular art form with roots in the country's ancient cultures. The Aztecs used the bark of wild mulberry and fig trees to make a rough paper called amatl. Amatl was used to make flags and banners to decorate temples, streets and homes.
You need:
Tissue paper
Scissors
String
Tape
Fold the tissue paper a number of times. It should be folded edge to edge, not corner to corner. For younger children, don't fold too many times or it will be difficult for them to cut.
Cut shapes from the paper, but don't cut off any corners (we want the rectangular shape of the tissue paper to remain).
Unfold.
Create a fold over the string and stick in place.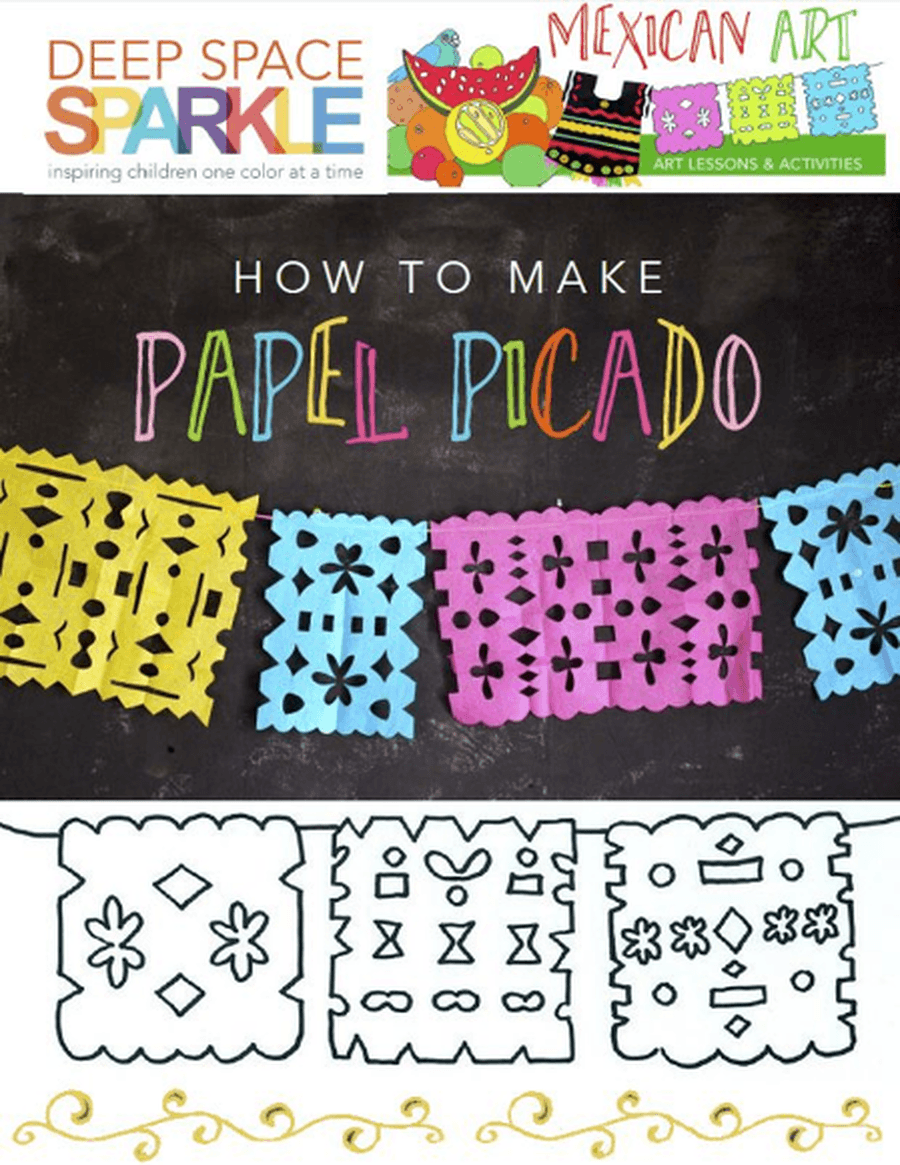 Physical Development
Dancing- Oti's Boogie Beebies