Lions Class Blog
Week Ending Friday 10th September 2021
Our Topic enquiry question this week was Who was the most significant king during the time of the Vikings? The children learned about King Alfred the Great and King Athelstan and how they fought with the Viking for control over Britain. The children did some role play as each of the kings, arguing as to why they were the most significant.
We also started our class text, Viking Boy. The children worked collaboratively to perform a poem and used the text to find out about the main character.
In RE this week we thought about our own families and made our own family tree. We then went on to think about Jesus's family and created His family tree. Below is some of the lovely work the children produced.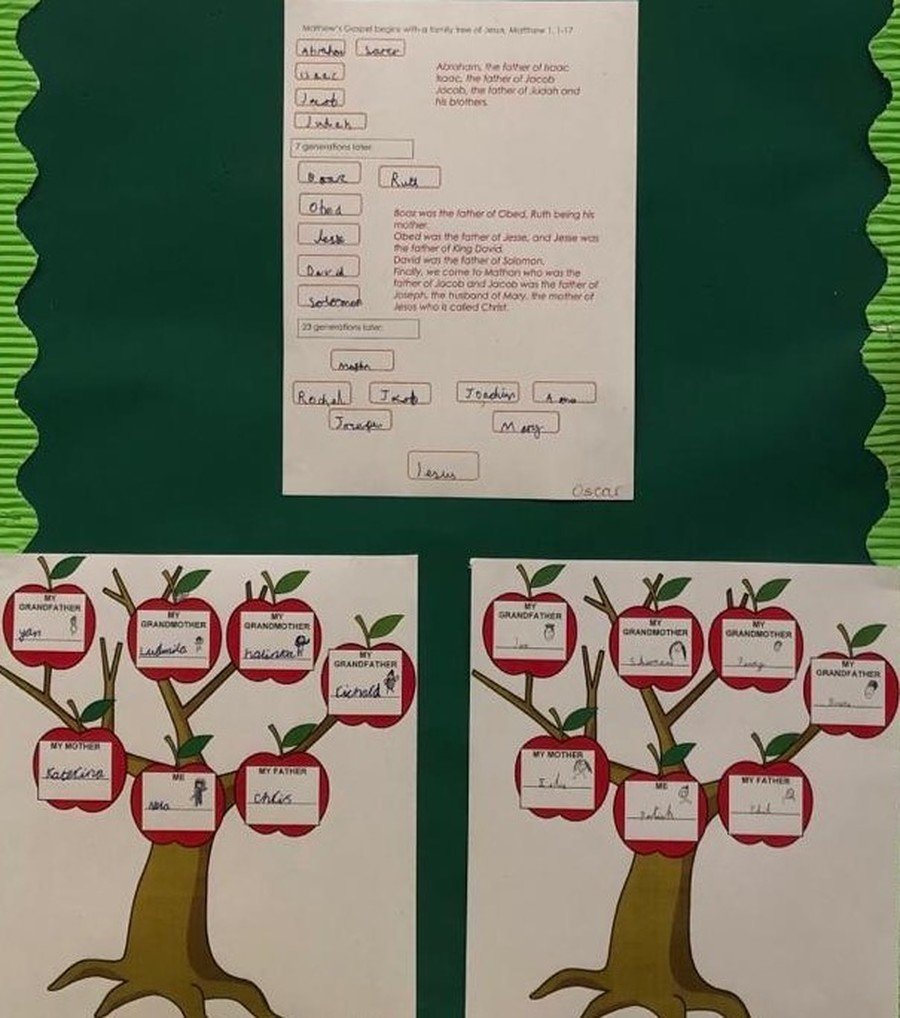 Week Ending Friday 3rd September 2021
It was so lovely to start our new school year and to welcome all of Lions Class back to St Pancras.
We had a fabulous start to the term and to our new topic, The Vikings; Raiders and Traders.
Our enquiry question was Who were the Vikings and where did they come from? We read information and used atlases to find out, and also learned a bit about Viking life and their weapons. In the afternoon, the children designed and painted their own Viking shield. Have a look at the examples below.